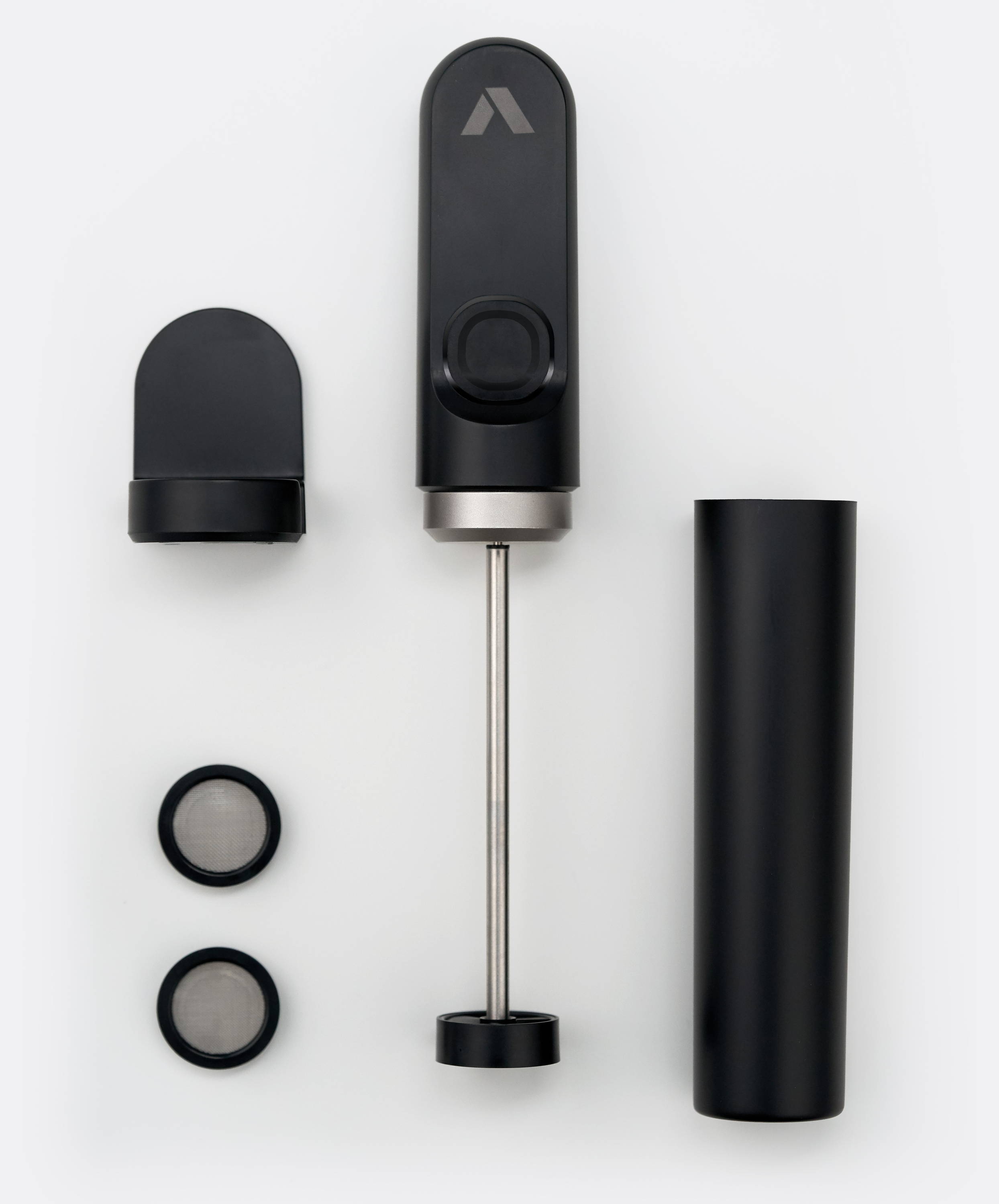 Excellent for home baristas!
The nanofoamer creates consistent sheen of microfoam that parallels the steam wands of a La Marzocco or Sinesso. -Daryl, Singapore
-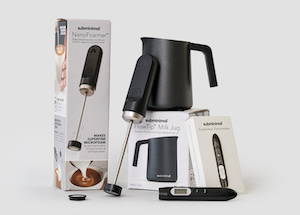 Consider our special bundle:
NanoFoamer + FlowTip Jug + Thermometer for a special price.


• NanoFoamerTM
• NanoScreens (2)
• Protective Hood
• Wall Mount
• User Manual
Unlimited access to our Latte Art Master Class with purchase.
USA Free shipping on all orders over $50.-
International Free shipping on orders over $50 to Singapore.
Rates start from $5 to some Asian countries and $9 to Europe and other countries.

Add item to cart to get an accurate shipping estimate.
We will replace defective products at no cost. Should you change your mind about your purchase, you may return unused products within 30 days for a full refund (excluding any shipping charges).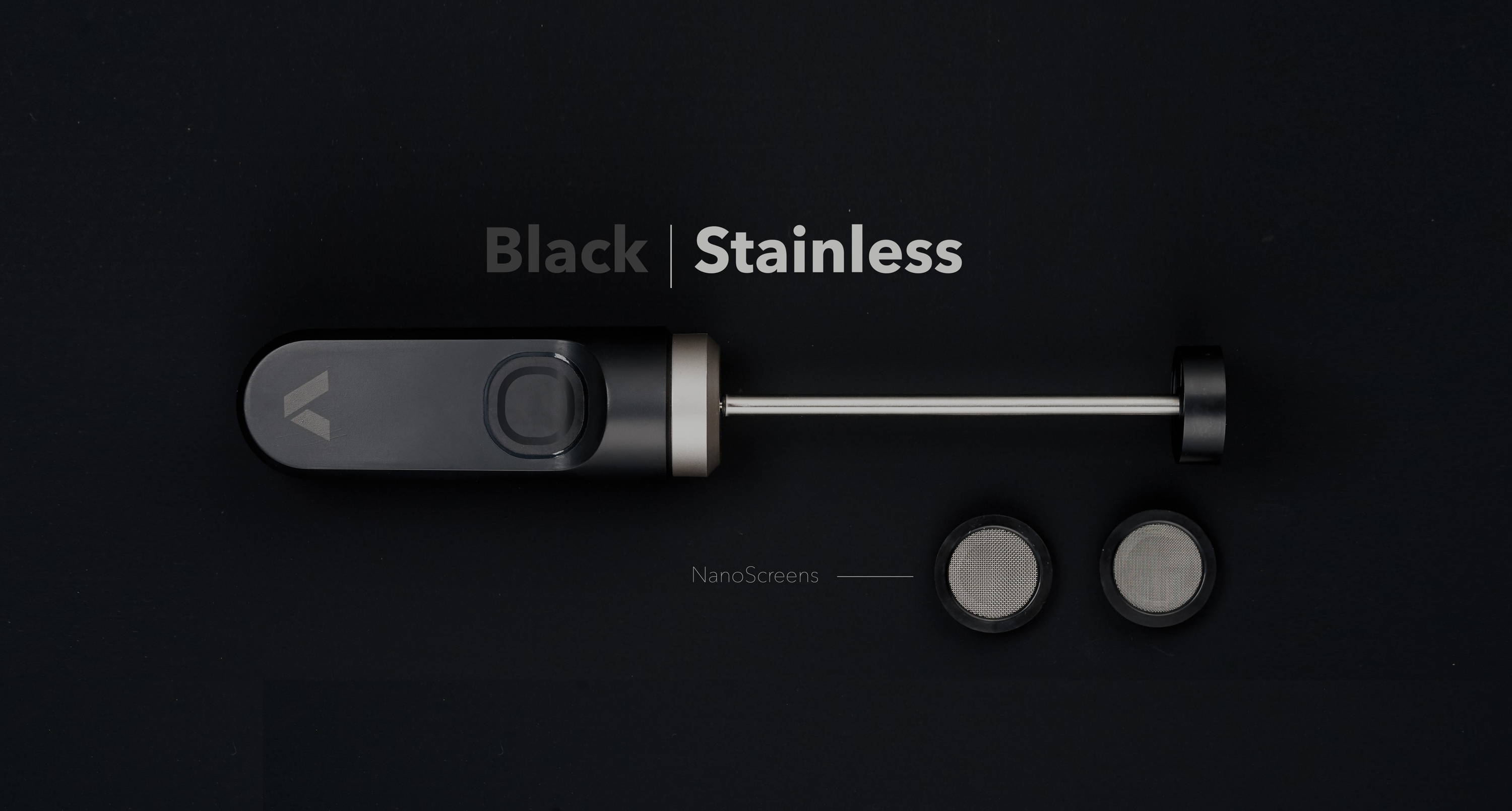 SUPERFINE
MICROFOAM

IN SECONDS
Cafe-quality microfoamed milk is now possible at home! Make your own barista-style cappuccino every day.
STUNNING
VELVET

TEXTURED
MILK
Better tasting, better looking and better textured coffees.
IS MICROFOAMED MILK REALLY THAT GOOD?
Yes! Microfoamed milk has bubbles so small, they become invisible. The milk transforms into a liquid velvet texture. It blends perfectly with the espresso and crema, adding perceived sweetness to the cappuccino or cafe latte.

Microfoam also makes better-looking drinks and is a pleasure to pour. Latte Art requires some practice, but the challenge exciting and the result rewarding.



Compare this with dry foam, which is made with standard milk frothers by merely whisking the milk. The result is runny milk, followed by a blob of stiff froth. This rigid frothy substance never mixes with the espresso, and the flavors stay separated and conflicting.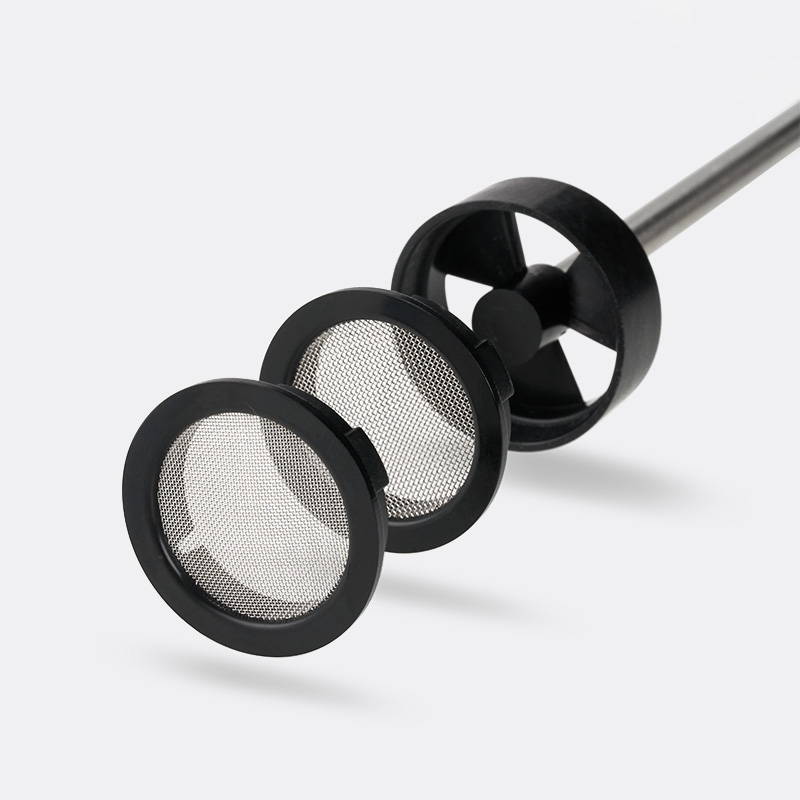 CHOOSE
Select a NanoScreen to suit your preferred microfoam type: Superfine, fine, or ordinary foam.
CHURN
Churn your warm milk (55°C is ideal) for about 15 seconds. Start in the middle to incorporate air, then move to the side to continue churning and blending the foam.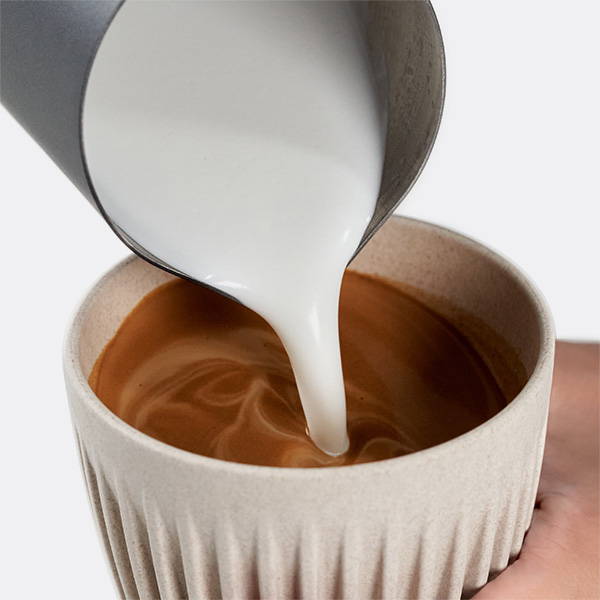 POUR
Pour your perfectly microfoamed milk over espresso. It should feel like pouring paint. Draw a heart, rosetta or something abstract!
YOUR

F

OAM


YOUR

CHOICE
Changing the NanoScreens and adjusting how long you churn the milk adjusts the amount and density of microfoam you make.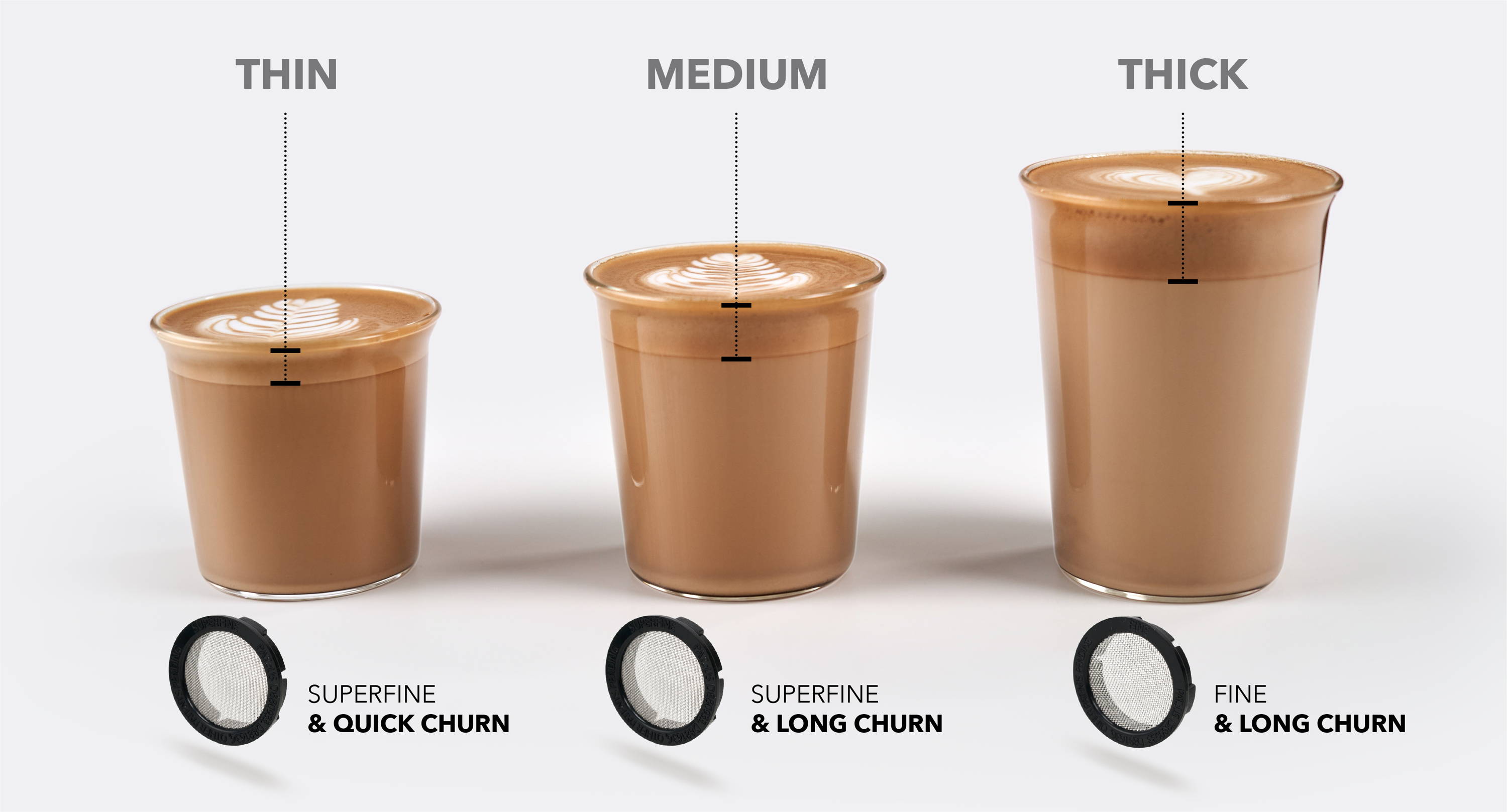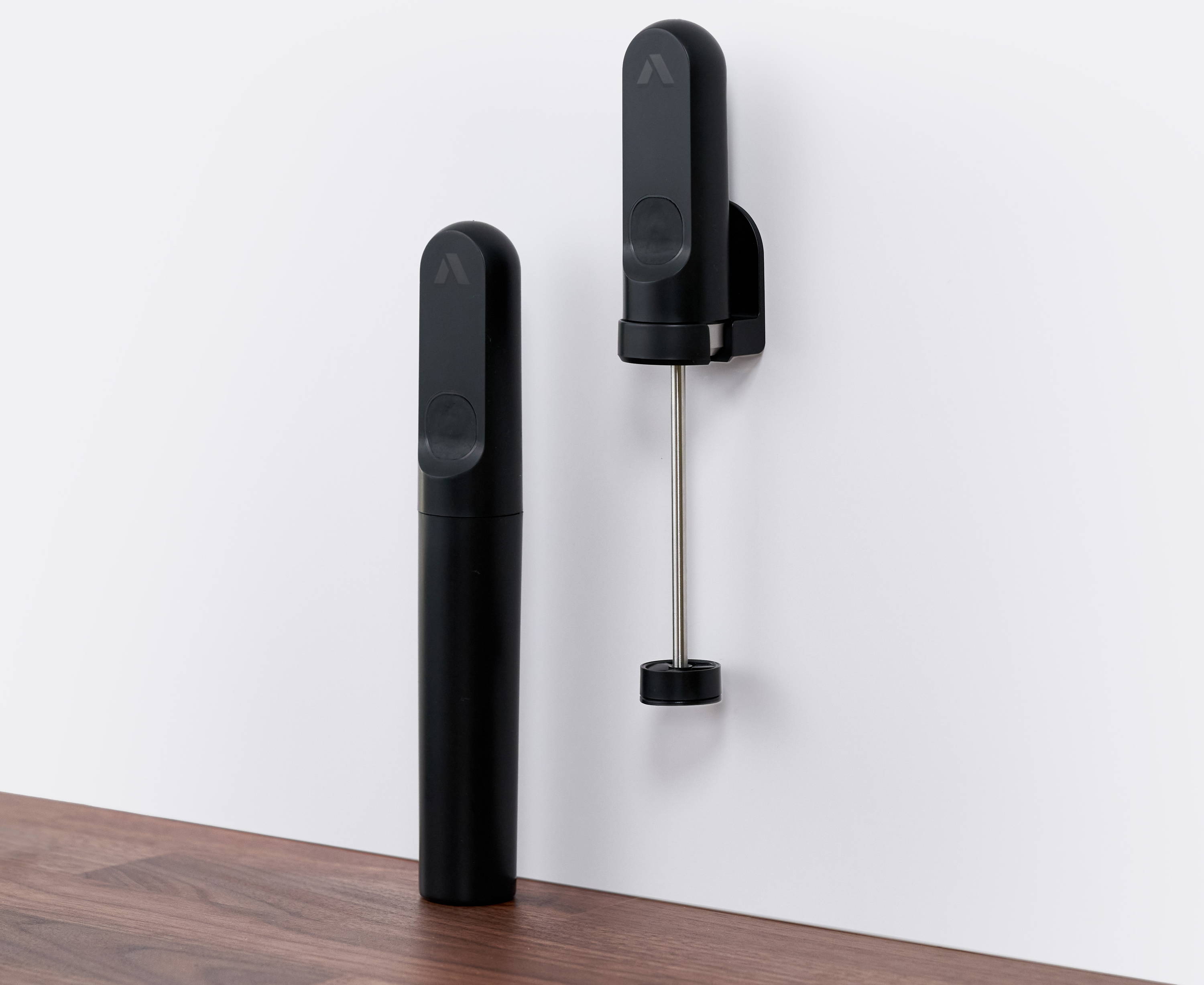 KEEP IT

HANDY
Store your NanoFoamer on the adhesive wall-mount or put the protective hood on and keep it in a drawer nearby.
CLEANS

EASY
We made the NanoFoamer waterproof so you can clean it without a worry. Just give it a spin under running water after each use.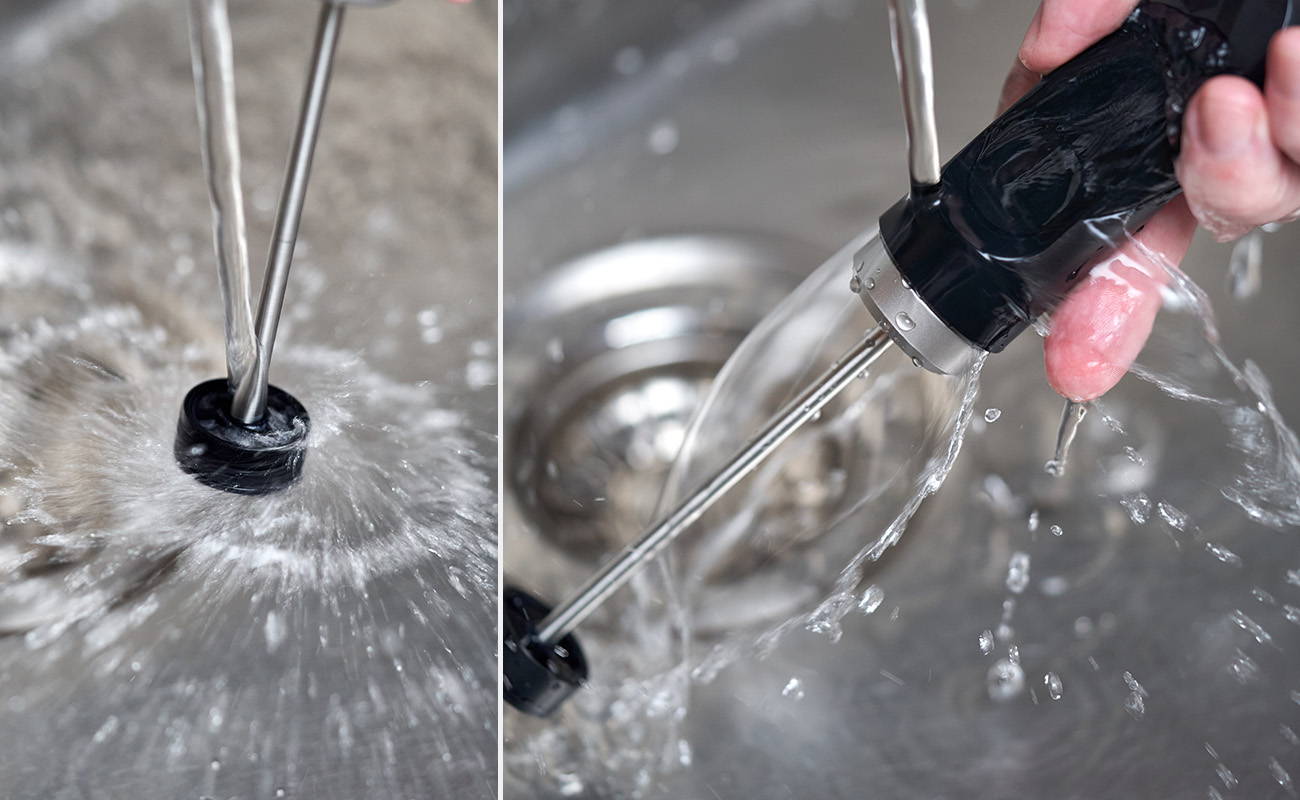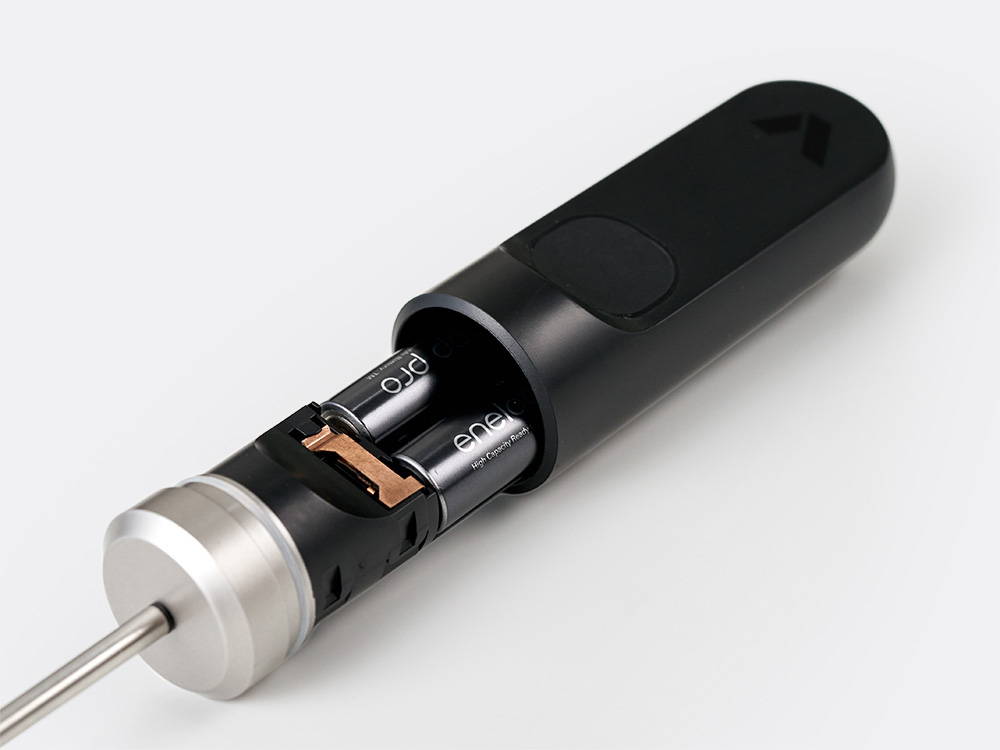 BYOB
Bring Your Own Batteries.

The NanoFoamer works with two AA batteries. We recommend using rechargeable batteries. Charging them once a month will be enough if you make a couple of cappuccinos a day.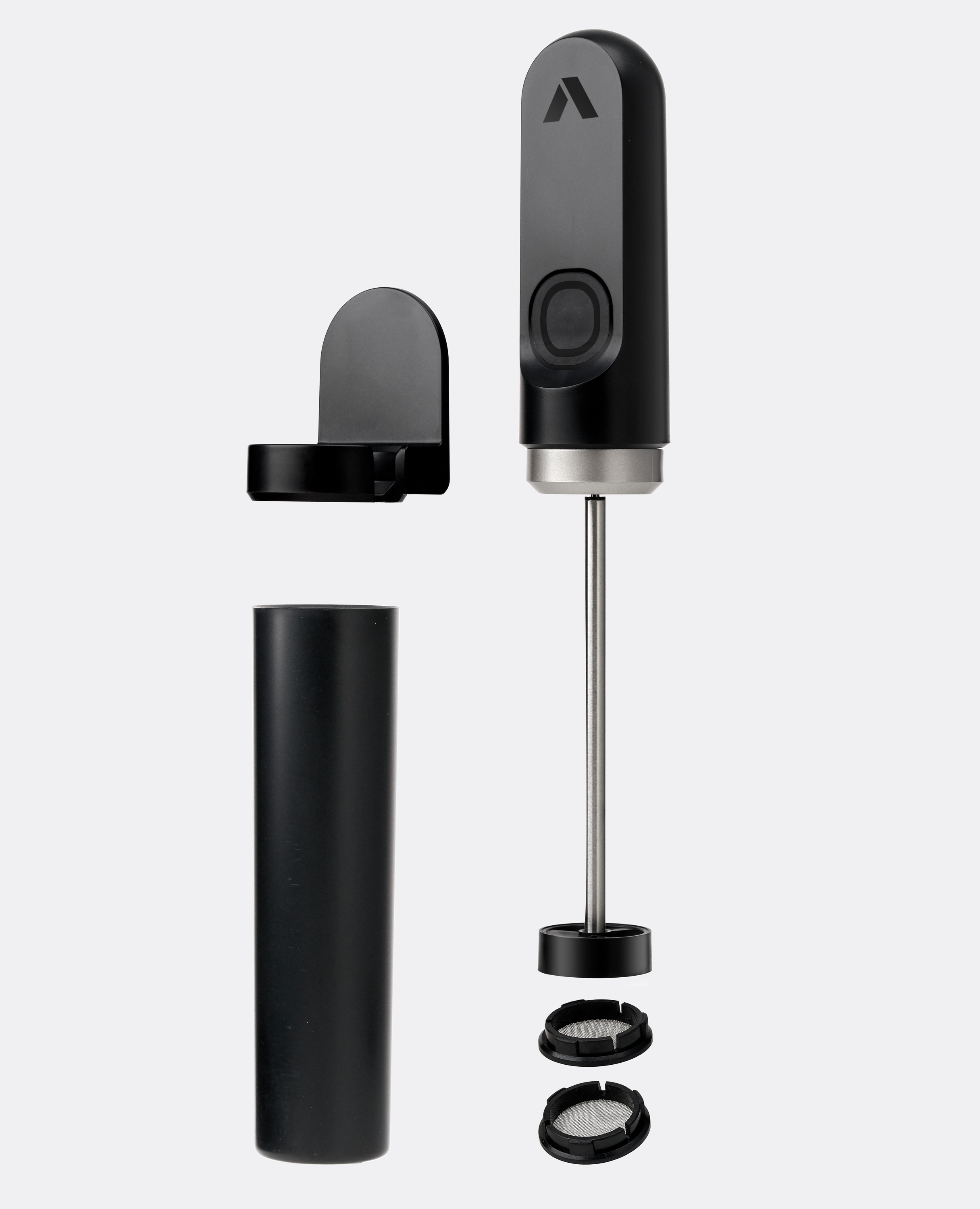 ---
The housing and switch have been designed to be waterproof for complete peace of mind when washing the Nanofoamer.
The 5mm diameter (0.2") stainless steel shaft ensures the NanoFoamer has a controlled and sturdy rotation and will operate wobble-free for years to come.
Two different nano-screens are included with the NanoFoamer. These create slightly different textured milk. Note that the NanoFoamer can also be used without a screen to create normal foam or for mixing drinks.
High speed and high torque electric motor delivers the performance required for creating silky smooth microfoam.
The protective case keeps the shaft, impeller, and nano-screen protected inside your kitchen drawer or during transport. The case is also seep enough to hold the additional nano-screen.
Keep your NanoFoamer within reach with the self adhesive wall mount stand. Apply the stand to a wall near your coffee machine or even on the side of the machine.
The NanoFoamer requires two AA batteries. Approximately 60 drinks can be made with one set of batteries.
NanoFoamer is protected by multiple patents, ensuring our research and labor creating this project is protected. Accept no imitations.
NanoFoamer is BPA free and made from FDA & CE compliant food grade materials.
No Professional-Grade Espresso Machine Required
The NanoFoamer produces quality foam comparable to a professional-grade espresso machine at a fraction of the cost and doesn't take up half the kitchen counter.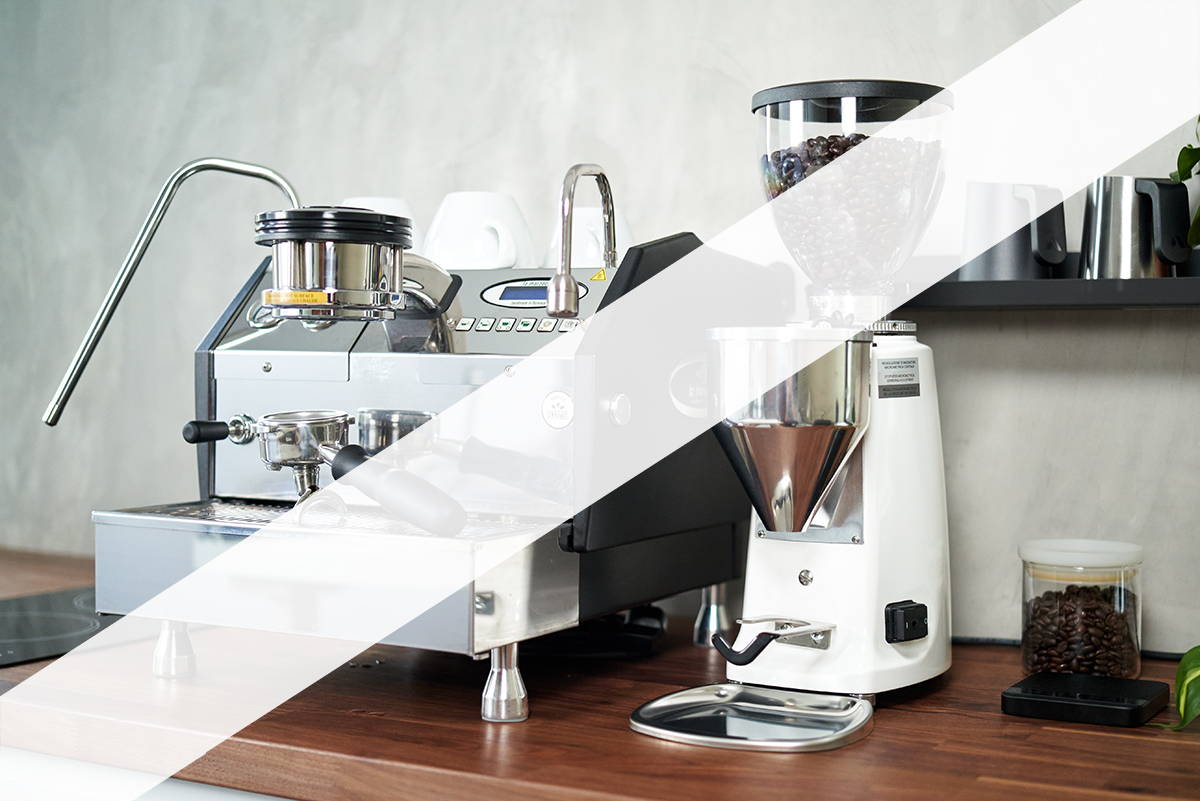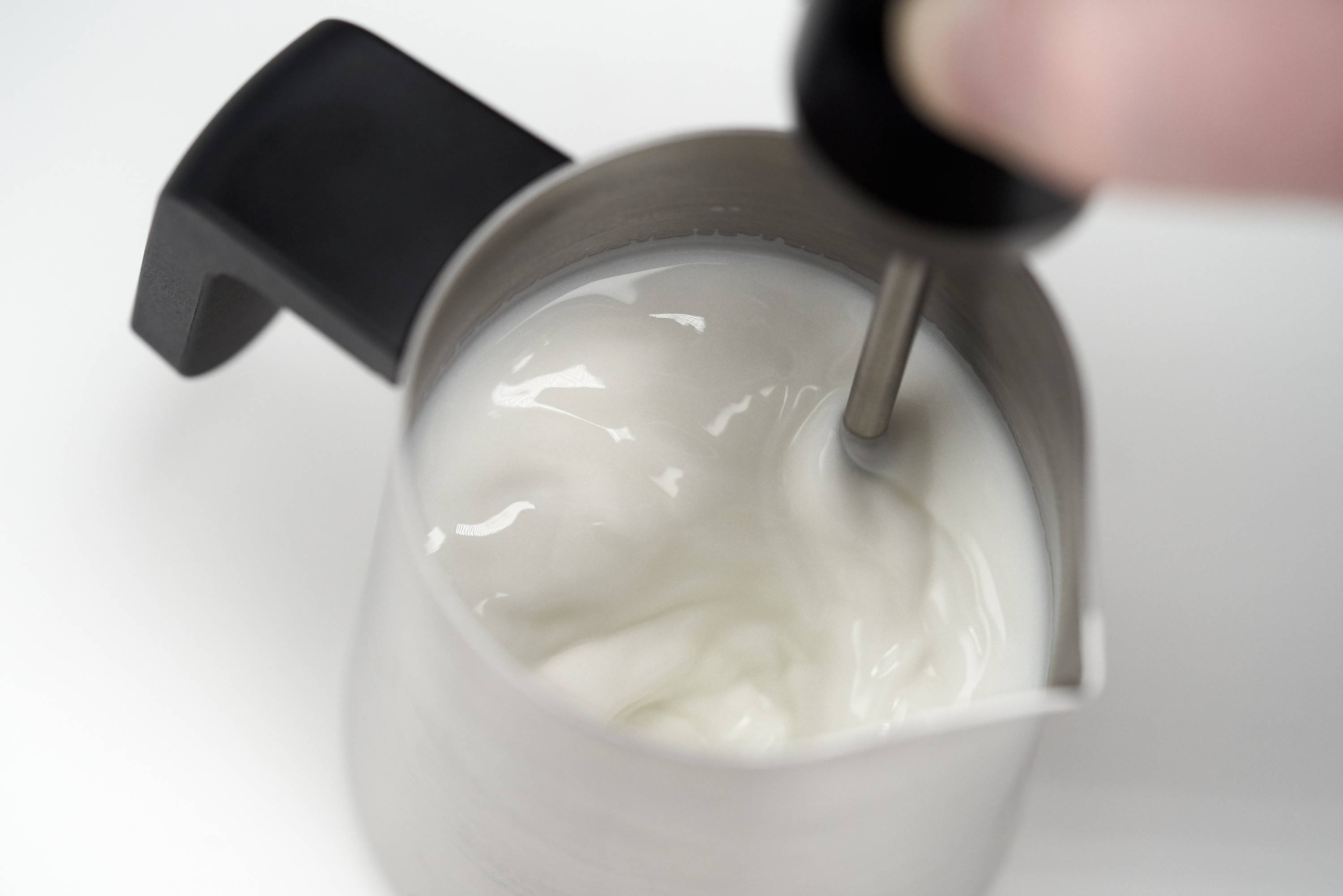 HAVE FUN

WITH


LATTE ART
Whether you've never tried it, or if you're a pro. Latte Art is super fun to learn and ultra-rewarding when you achieve a nice design.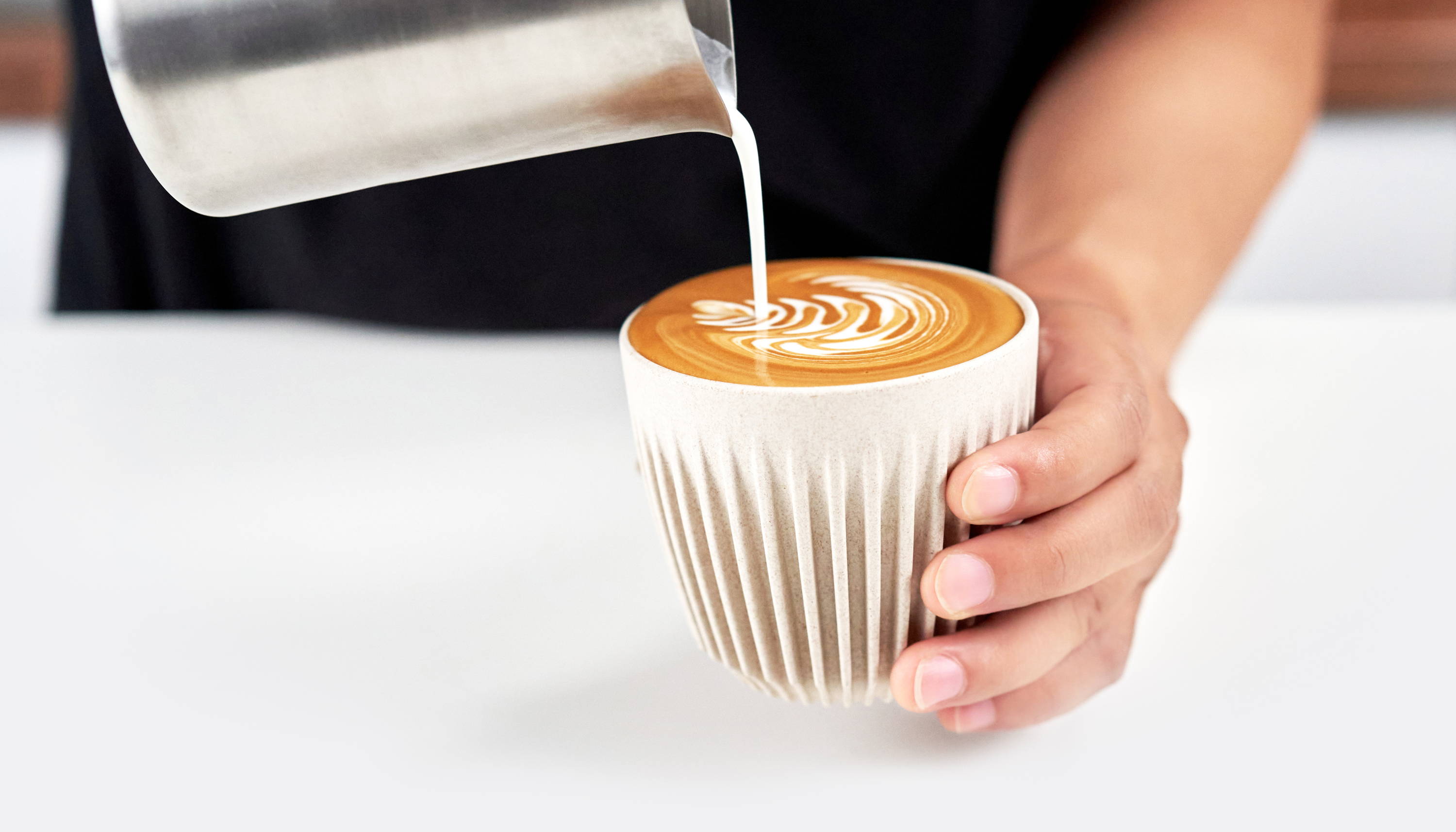 MILK ALTERNATIVES
The NanoFoamer works with milk alternatives. Each type yields slightly different results but microfoam can be achieved.
What is the best milk to use?
Use fresh whole milk for the best results. Whole milk has a higher fat content that gives the milk it's a delicious creamy texture. Homogenized milk and skim milk also work, but each milk type yields slightly different results on the foam texture.
What is the best milk temperature to use?
55°C (130F) is optimum for creating silky smooth microfoam and enhancing the perceived sweetness of the milk.
If you like your cappuccino extra hot, then consider going up to 70°C (160F), but never more than that as the proteins break down, and the milk can start tasting burned.
How do you heat the milk?
On a stovetop. We designed a unique the FlowTip Milk Jug specifically for this purpose. It features a heat resistant handle and the easiest pouring spout for beginners to pros.
Does the NanoFoamer work with cold milk?
The NanoFoamer works with cold milk, but the microfoam created feels denser and won't flow quite as nicely as when heated to 55°C. It makes an excellent iced latte in the summertime, however.
Does the NanoFoamer work with Almond or Oat milk?

There is not one answer to that question as it depends on each brand and type. Generally, it is more difficult to create true silky microfoam with milk alternatives. The NanoFoamer comes with two kinds of nano-screens and can be used without the screens as well for bigger bubbles, so experimentation is key.
Can I use the NanoFoamer for making protein shakes or hot chocolate?
Yes, but only after you remove the NanoScreen from the impeller, otherwise it gets clogged with chocolate or protein powder.
How quickly does the microfoam break down?
It doesn't! We've had barista's try the NanoFoamer only to be amazed that a cappuccino left on the counter for 20+ minutes does not have big bubbles forming on the surface or breaking down.
How does the NanoFoamer microfoam compare to milk prepared with a steam wand?
The texture almost is indistinguishable from microfoam made with large profesional espresso machines and smoother than that made on a home espresso machine. You also have complete control over how much or how little foam you want to create.
Another advantage of the NanoFoamer over a steam wand is that the NanoFoamer does not water down your milk. Watering down can happen on espresso machines if the steam is not hot enough and takes too long to warm up the milk.
Is it hard to make good microfoam?
It is not hard with the NanoFoamer but still requires a tiny bit of technique. You must follow the two-step process and practice a few times to perfect your technique. Starting in the middle of the milk makes the big bubbles. Then move the NanoFoamer very slightly to the outside to stop the vortex for creating new big bubbles. This movement is minimal and requires a steady hand. If you don't get it just right, you may have a few big bubbles left on the top at the end, which you can knock out.
Can you pour detailed latte art with this foam?
Yes, that is why we designed the NanoFoamer in the first place! Latte art is not easy to do, but it is fun and rewarding when it comes out looking good.
Can I put it in the dishwasher?
No, please don't as it is an electrical device. The NanoFoamer is watertight when closed, so you can comfortably wash it under running water.
How do I clean the screens?
Turn it on under running water or in a glass of water immediately after each use. This ensures that any milk residue ejects from the blades and screens. Run it in a glass of soapy water for a deeper clean.
Is the NanoFoamer rechargeable?
No, it uses two AA batteries, but we encourage you to use the rechargeable type so that you never run out.
How long do the batteries last?
The NanoFoamer only runs for about 30 seconds when foaming milk for a cappuccino so you can make at least 50 cups before you start noticing the motor slowing down and needs freshly charged batteries.
Is the wall mount removable or repositionable?
The wall mount attaches to the wall with permanent double-stick foam tape for durability. If you decide to move it to another location, peel it off and replace the foam tape with a new piece of tape.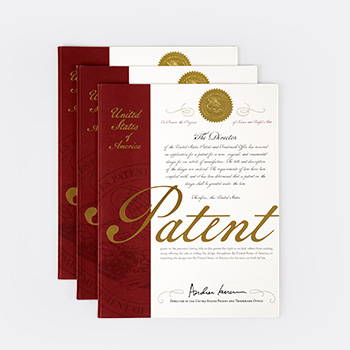 PATENTED
We take great pride in our inventions and have multiple patents issued and more patents pending. Accept no imitations and do let us know if you see copycats on the market so we can take action.