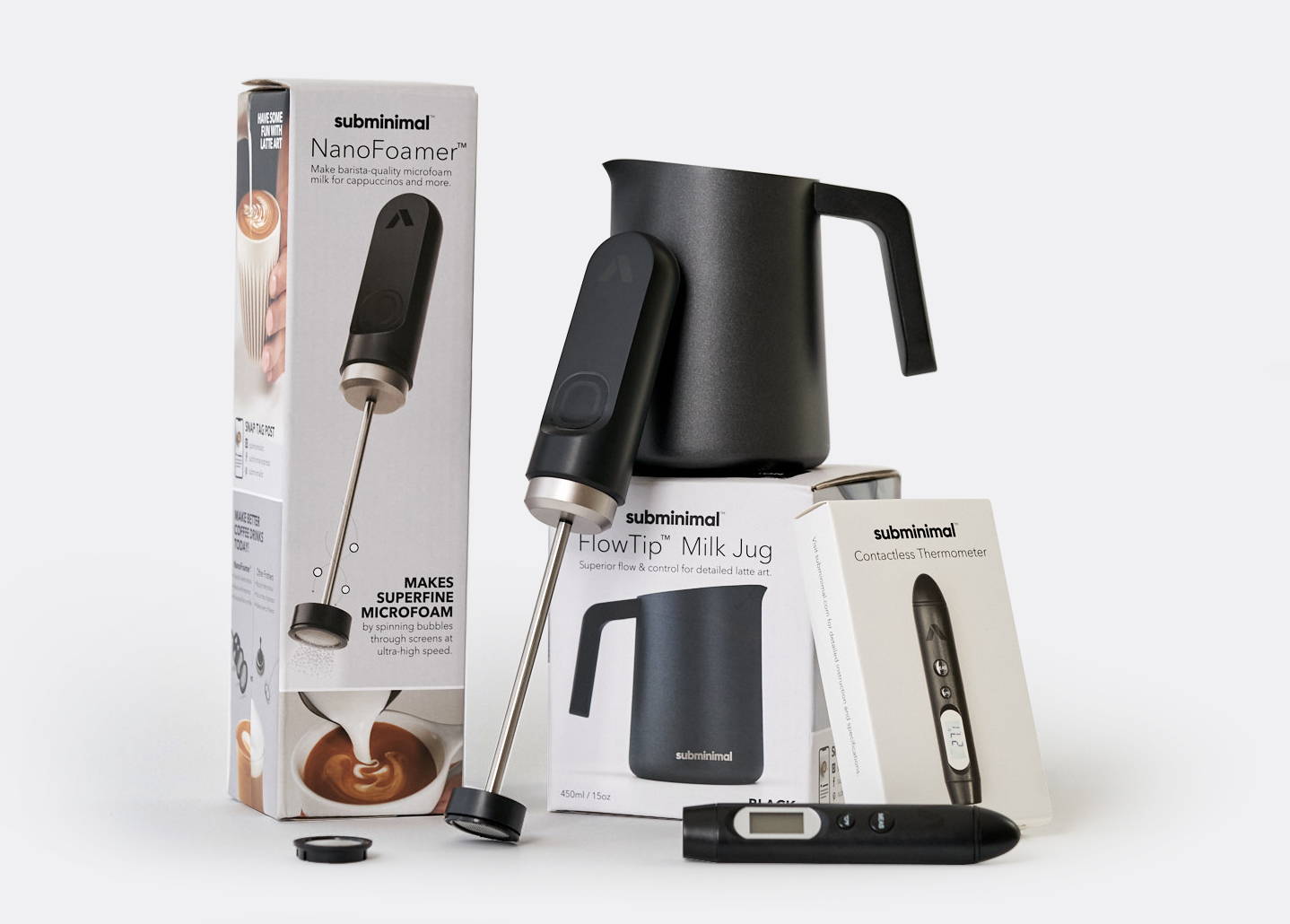 The Big Bundle
With Free Latte Art Master Class
$117  $97.- USD
A complete kit to start making perfect microfoam and latte art at home. The bundle include the NanoFoamer, Flowtip Jug and our contactless thermometer.
✔︎ Create incredible drinks in the comfort of your home.
✔︎ Make superfine microfoam in 20 seconds or less.
✔︎ No espresso machine required.
✔︎ Learn how to make latte art at home.
✔︎ Stovetop FlowTip jug for heating, foaming and pouring all in one.
Nanofoamer
One NanoFoamer with two NanoScreens, a protective hood and a wall mount.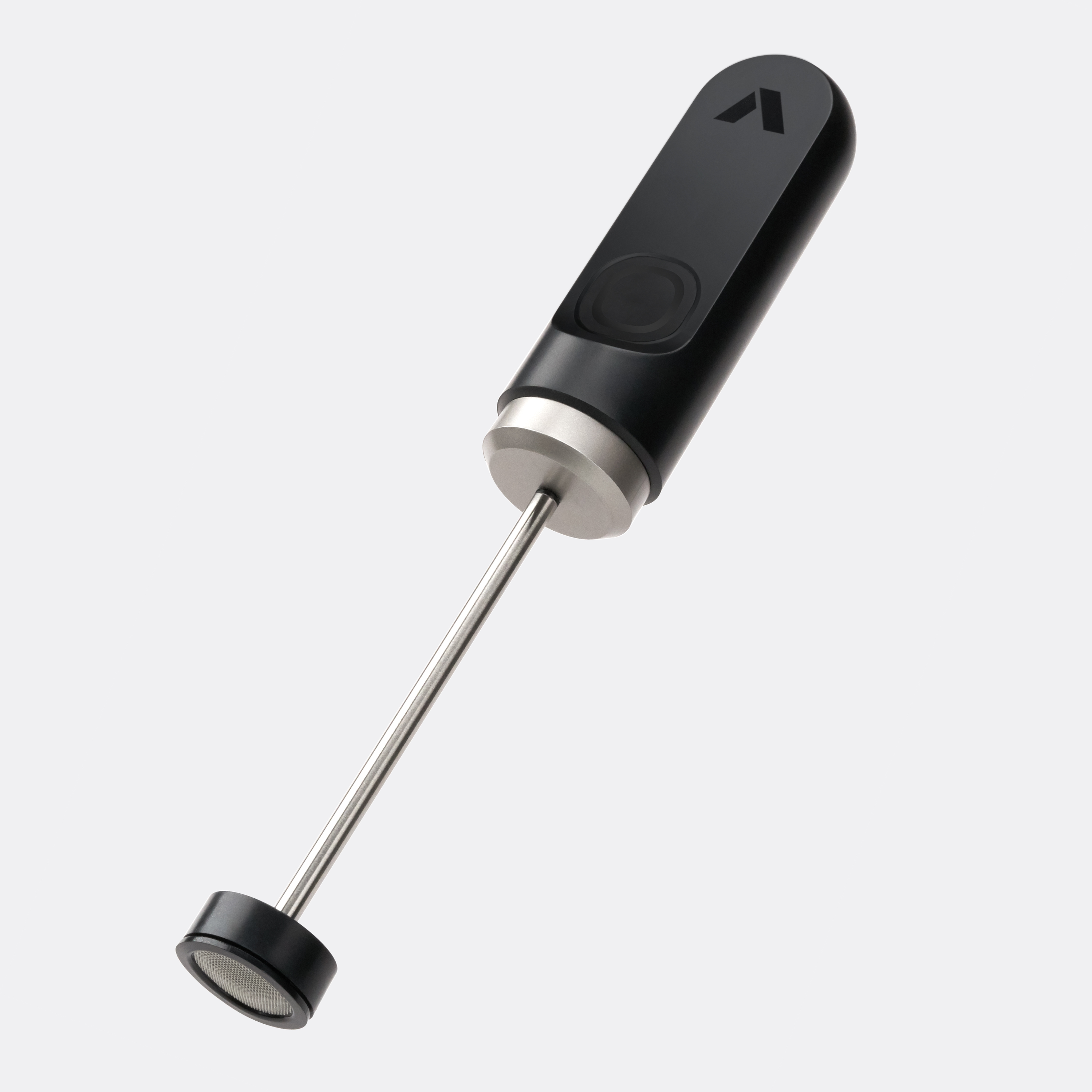 FlowTip Jug
One FlowTip latte art jug with heat resistant handle and cleaning brush.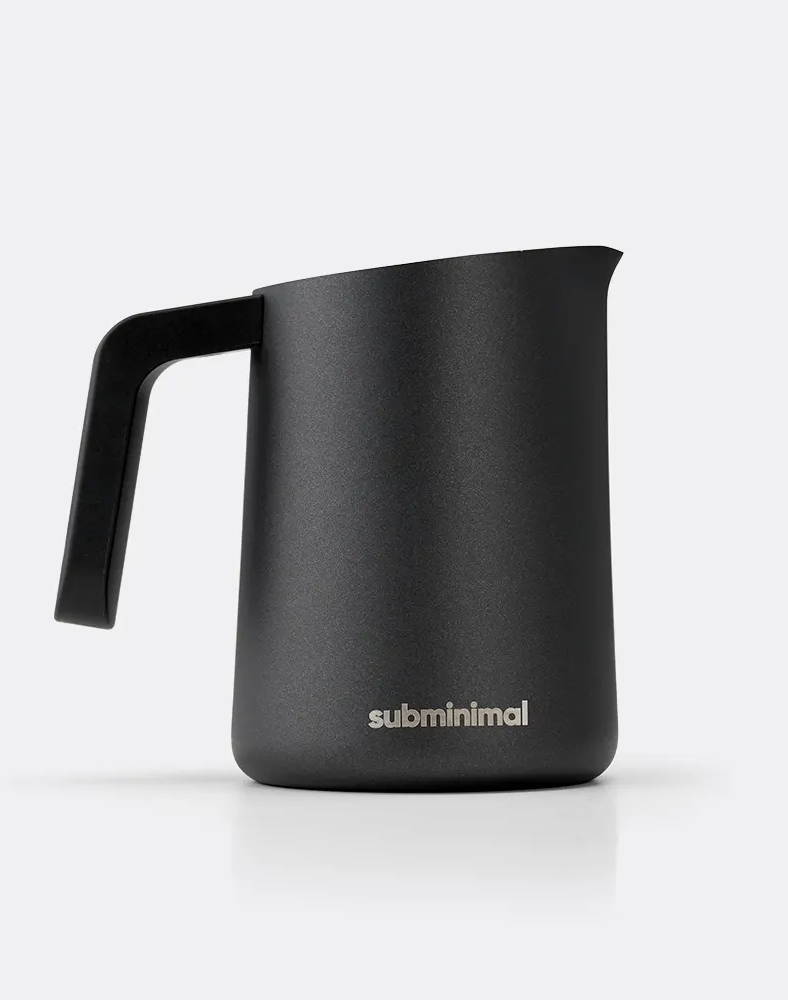 Contactless Thermometer
Quickly check the temperature of your milk without any cleanup afterwards.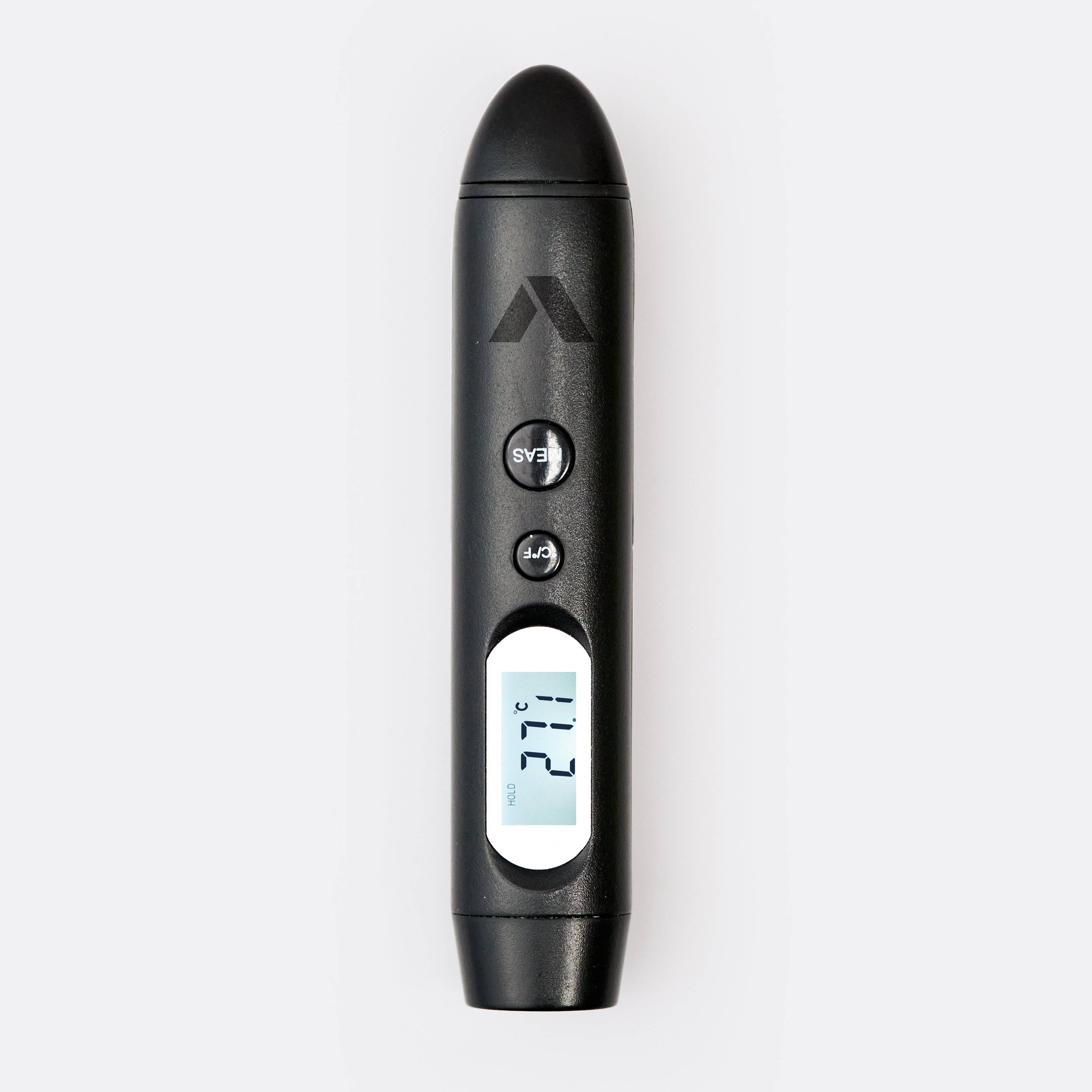 Latte Art Master Class
A class to help you improve your latte art technique from beginner to advance technique. Taught by Lance Hedrick.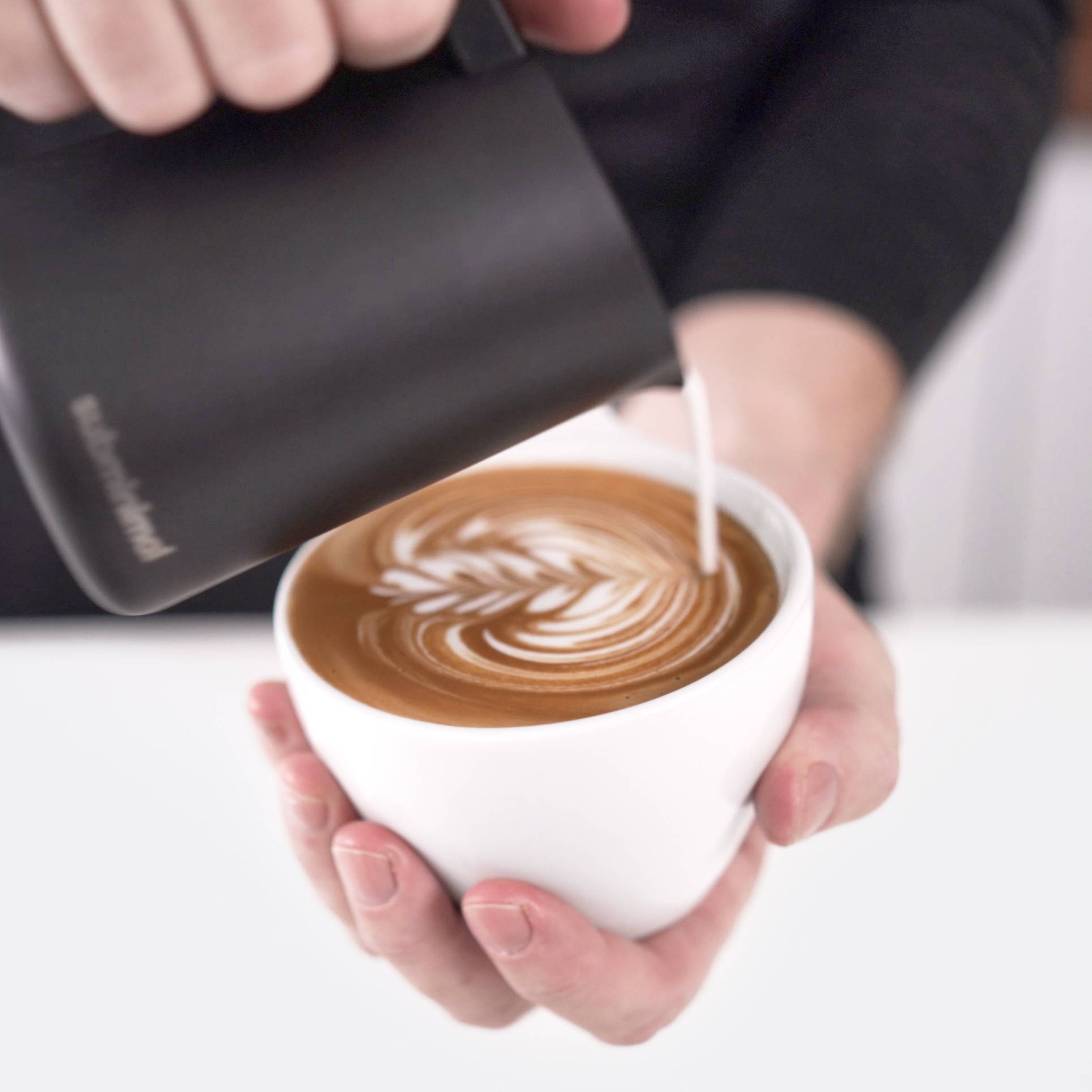 The NanoFoamerTM
The NanoFoamer is the core piece of your Home Barista Kit. This revolutionary device will help you create the perfect velvet-textured nano-foam, which you need for your amazing coffee at home. Select a NanoScreen, choosing between fine & superfine, to create your perfect foam.
TECH SPECS
1. Waterproof - The housing and switch have been designed to be waterproof for complete peace of mind when washing the Nanofoamer.
2. Heavy Duty Shaft - The 5mm diameter (0.2") stainless steel shaft ensures the NanoFoamer has a controlled and sturdy rotation and will operate wobble-free for years to come.
3. NanoScreens - Two different NanoScreens are included with the NanoFoamer. These create slightly different textured milk. Note that the NanoFoamer can also be used without a screen to create normal foam or for mixing drinks.
4. High-Speed Impeller - High speed and high torque electric motor delivers the performance required for creating silky smooth microfoam.
5. Protective case -The protective case keeps the shaft, impeller, and nano-screen protected inside your kitchen drawer or during transport. The case is also seep enough to hold the additional nano-screen.
6. Wall Mount - Keep your NanoFoamer within reach with the self adhesive wall mount stand. Apply the stand to a wall near your coffee machine or even on the side of the machine.
7. AA-Battery operated - The NanoFoamer requires two AA batteries. Approximately 60 drinks can be made with one set of batteries.  
8. Patented - NanoFoamer is protected by multiple patents, ensuring our research and labor creating this project is protected. Accept no imitations.
9. Compliant - NanoFoamer is BPA free and made from FDA & CE compliant food grade materials.
FlowTipTM Milk Jug
What the brush is for an artist, is the FlowTip™ for you. Create the most amazing patterns & discover a whole new way to challenge yourself. Not sure on how to create amazing Latte Art? Our Master Class has you covered.
TECH SPECS
1. Capacity - 450ml / 15oz
2. Ergonomic Handle - The only latte art milk jug on the market with a comfortable moulded handle. Suitable for many grip styles and comfortable all day long.
3. Heat Resistant Handle - The heat resistant handle gives comfort to the barista working with hot jugs all day long but also make this jug uniquely suitable for use on stoves for heating milk.
4. 304 Stainless Steel - Durable, easy to clean, FDA and EU Regulations approved. The black version is teflon coated on the outside.
5. Stovetop Compatible - The heat resistant handle makes this jug uniquely suited for use on a stovetop. Compatible with all stovetop types.
Note: An induction diffuser may be needed if the stove type cannot detect small pots. A diffuser plate may be needed for stability on some gas stoves.
6. Smooth Neck - The smooth neck creates a superior even flow of milk when pouring. This is helps get the latte art flowing nicely on top of the crema and makes learning latte art much easier.
7. Tangent Spout - The spout edges are tangent to the walls of the jug. This allows for wide elegant ripples when the jug is wiggled side to side.
8. Sharp tip - Only the very end of the tip is sharp, allowing nice fine details when pouring slowly at the end of a pattern without disturbing the flow of ripples in the early stages of the pour.
9. Dishwasher safe - Only the very end of the tip is sharp, allowing nice fine details when pouring slowly at the end of a pattern without disturbing the flow of ripples in the early stages of the pour.
10. Patented - The FlowTip jug is trademarked and patented.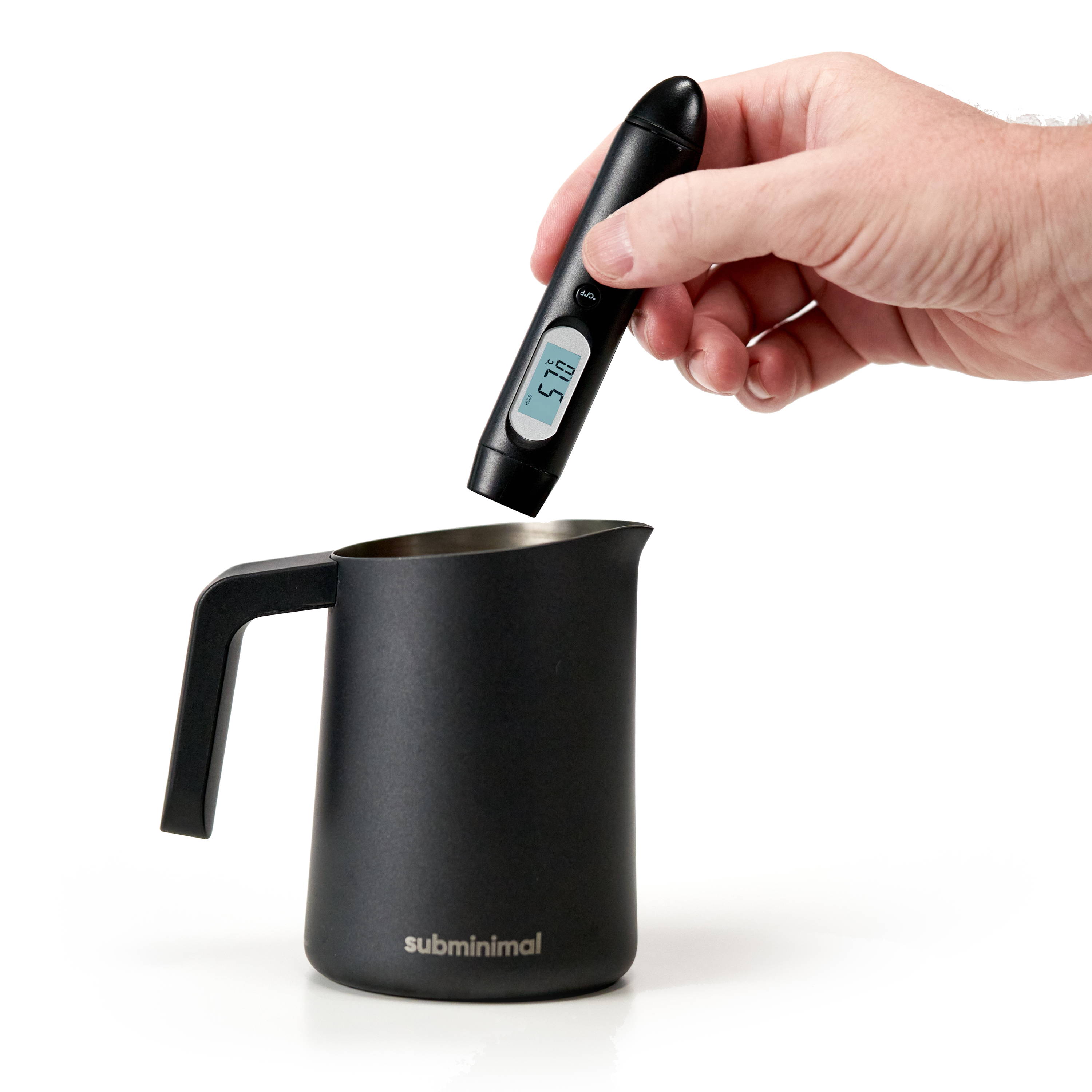 Contactless Thermometer
This tiny contactless digital thermometer is the perfect companion to the FlowTip Jug. Quickly monitor the temperature of your milk without having to place a probe in the milk means one less thing to clean.
TECH SPECS
1. Tiny - Measuring just 11.4cm x 2.2cm (4.5" x 0.85")
2. °C & °F - Quickly switch from Celsius to Fahrenheit
3. Range - 50°C to 250°C (-58°F to 480°F). Emissivity:0.98
4. Instant - Instant read with 20 second display hold
5. Button Batteries - Powered by two tiny LR44 button batteries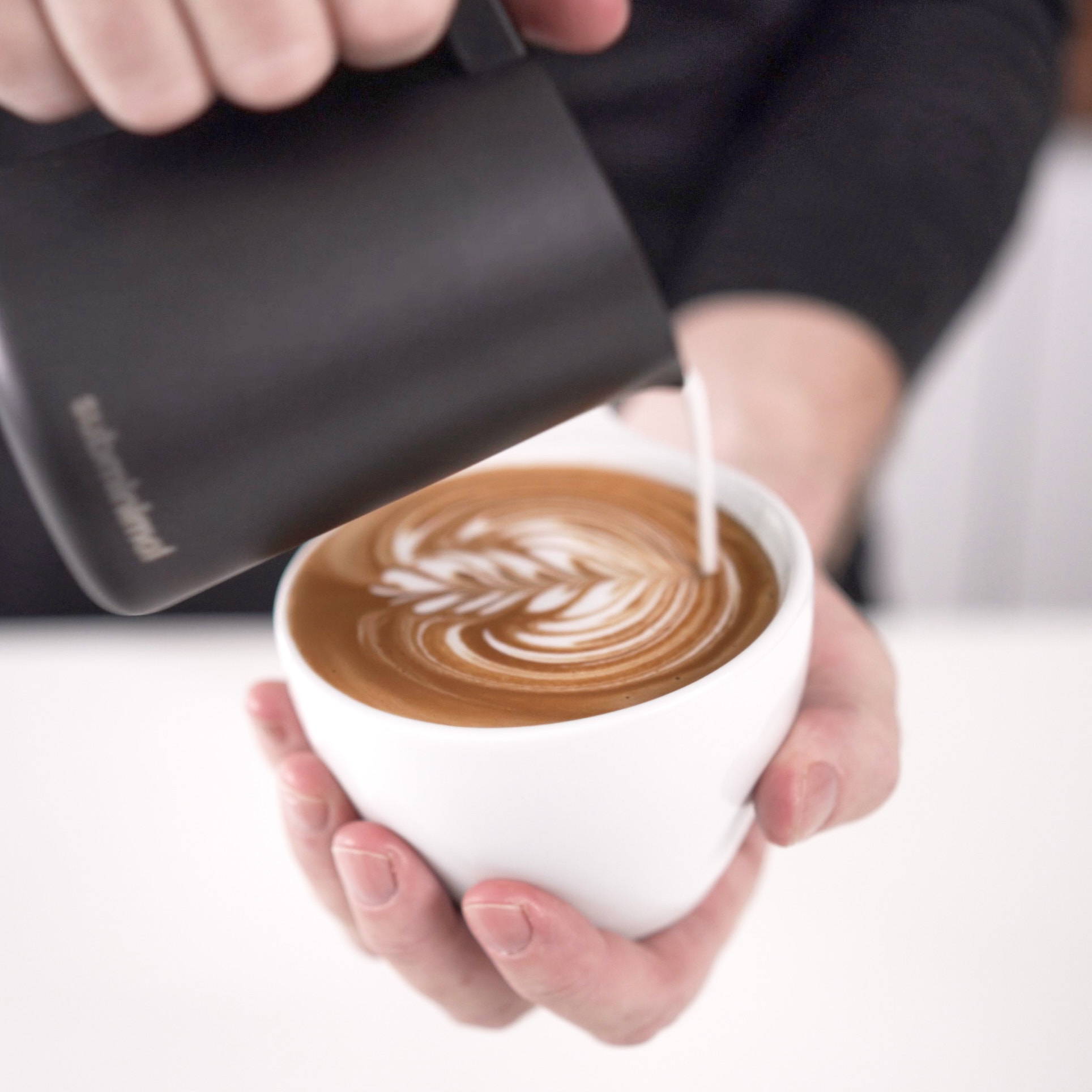 Latte Art Master Class
Getting your Latte Art right might seem like a steep learning curve. But its not supposed to be that way. With the Subminimal Latte Art MasterClass, you will be churning & drawing hearts on your coffee in no time. Because as always - why not ask for a helping hand?
This class contains an in-depth video tutorial for beginners to intermediate covering all aspects of learning to pour amazing drinks. Starting with practice techniques, learning the basics, creating simple hearts, rosettas all the way to winged tulips.
The class is taught by two-time world champion latte artist Lance Hedrick.