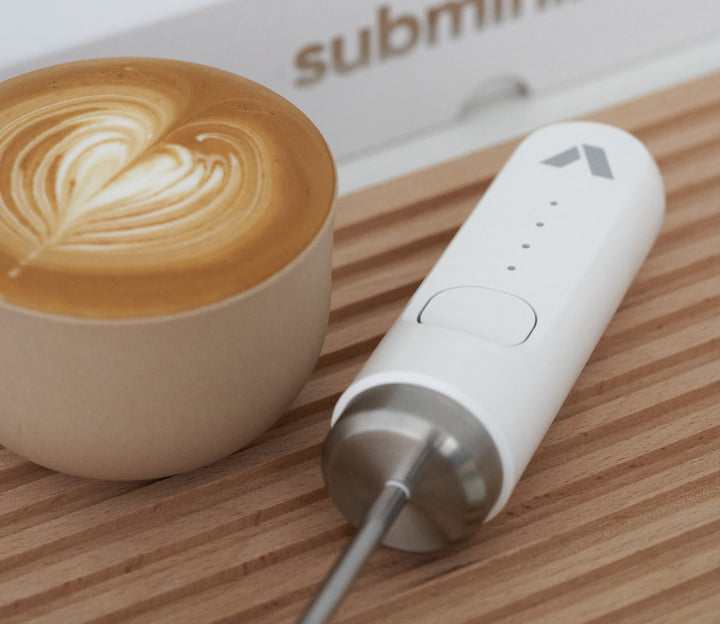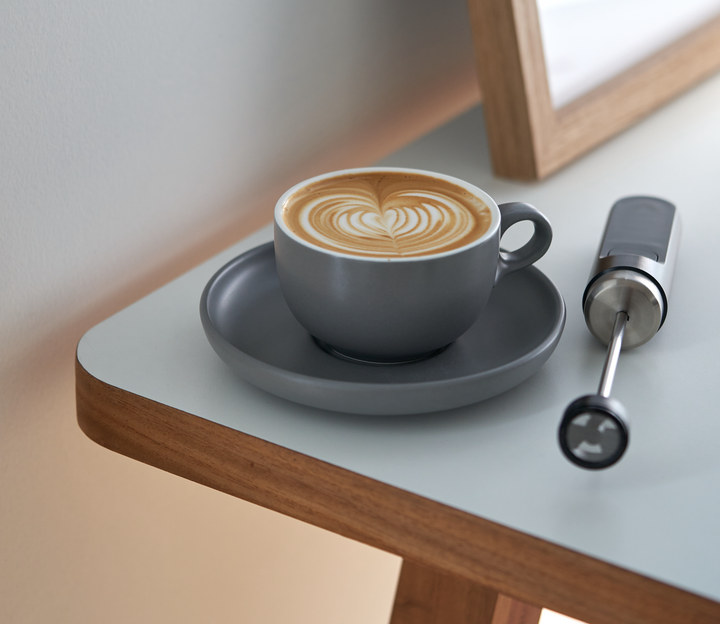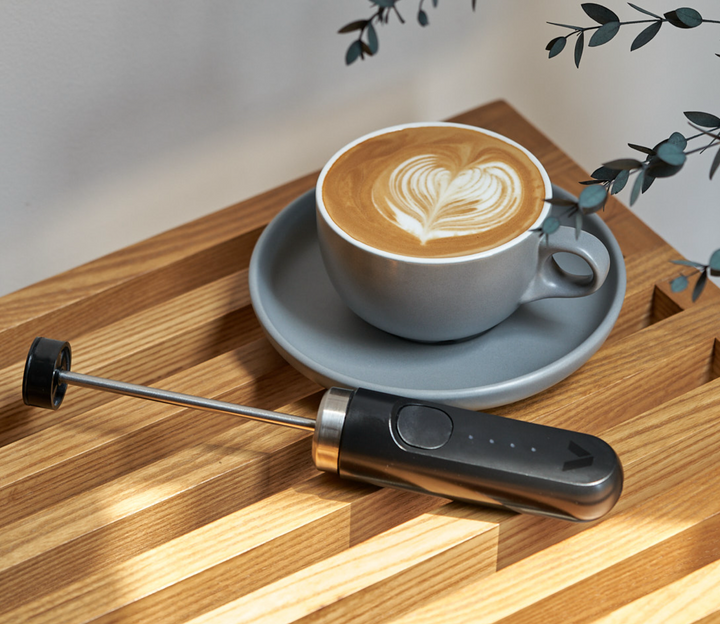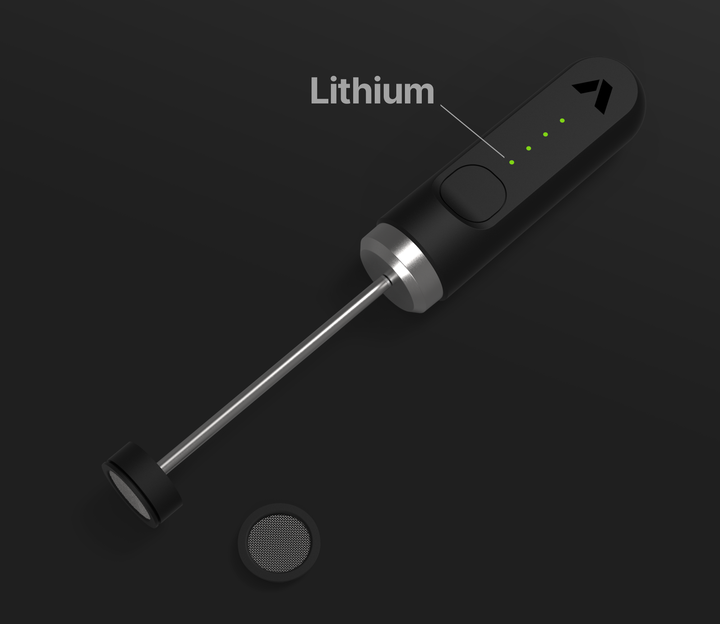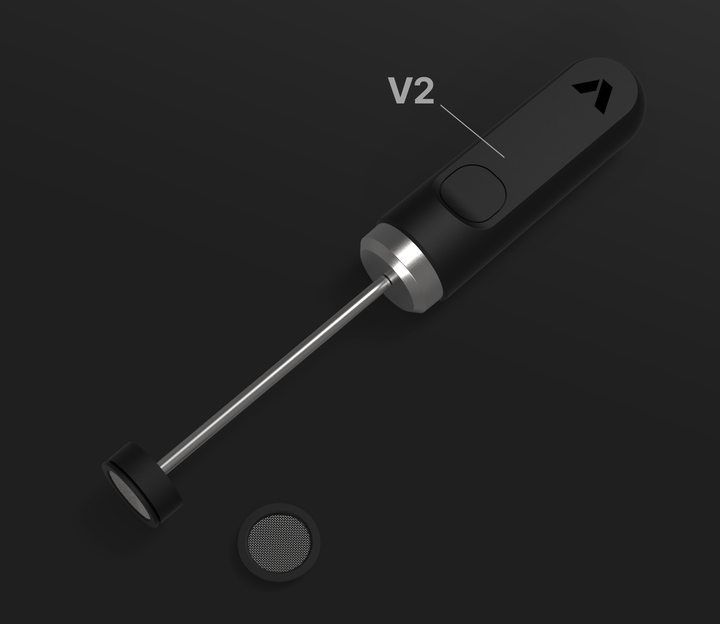 Enjoy incredible barista-quality cappuccinos whenever and wherever you want them…
SPECIAL EDITION
Meet our first special edition NanoFoamer Lithium! Beautifully crafted in solid white and featuring and all-white minimalist box, this product is the ultimate gift for any coffee lover in 2023. Available while supplies last.
Foam Like a Pro
With its cutting-edge technology and sleek design, the Nanofoamer revolutionizes how you enjoy your favorite coffee drinks at home. Say goodbye to clumpy foam and hello to a smooth, creamy texture like never before!

Crafted with precision, the Nanofoamer boasts an innovative foaming mechanism that creates microscopic bubbles called microfoam, resulting in a vibrant and luxurious texture. So whether you prefer cappuccinos, lattes, or matcha lattes, this remarkable device delivers café-quality microfoam right in the comfort of your home.

The Nanofoamer is compatible with dairy milk and excels with milk alternatives, catering to various dietary preferences. Cleaning is a breeze, too. Two models are available, the battery-powered V2 and the USB-C rechargeable Lithium model.

The NanoFoamers make microfoam ideal for pouring latte art, so we include a latte art masterclass with every purchase.

Never settle for ordinary foam—indulge in extraordinary microfoam with the NanoFoamer.
Your perfect coffee, made just the way you love it.
...made in 3 easy steps
Choose
1
Pick a NanoScreen to suit your microfoam tastes: Superfine, fine, or ordinary foam.
Churn
2
Churn your warm milk for 20+ seconds. Start in the middle to add air to the foam, then move to the side for a perfectly consistent blend.
Pour
3
Pour your premium microfoamed milk over your coffee. Feeling artistic? Draw a heart, rosetta, or something more abstract!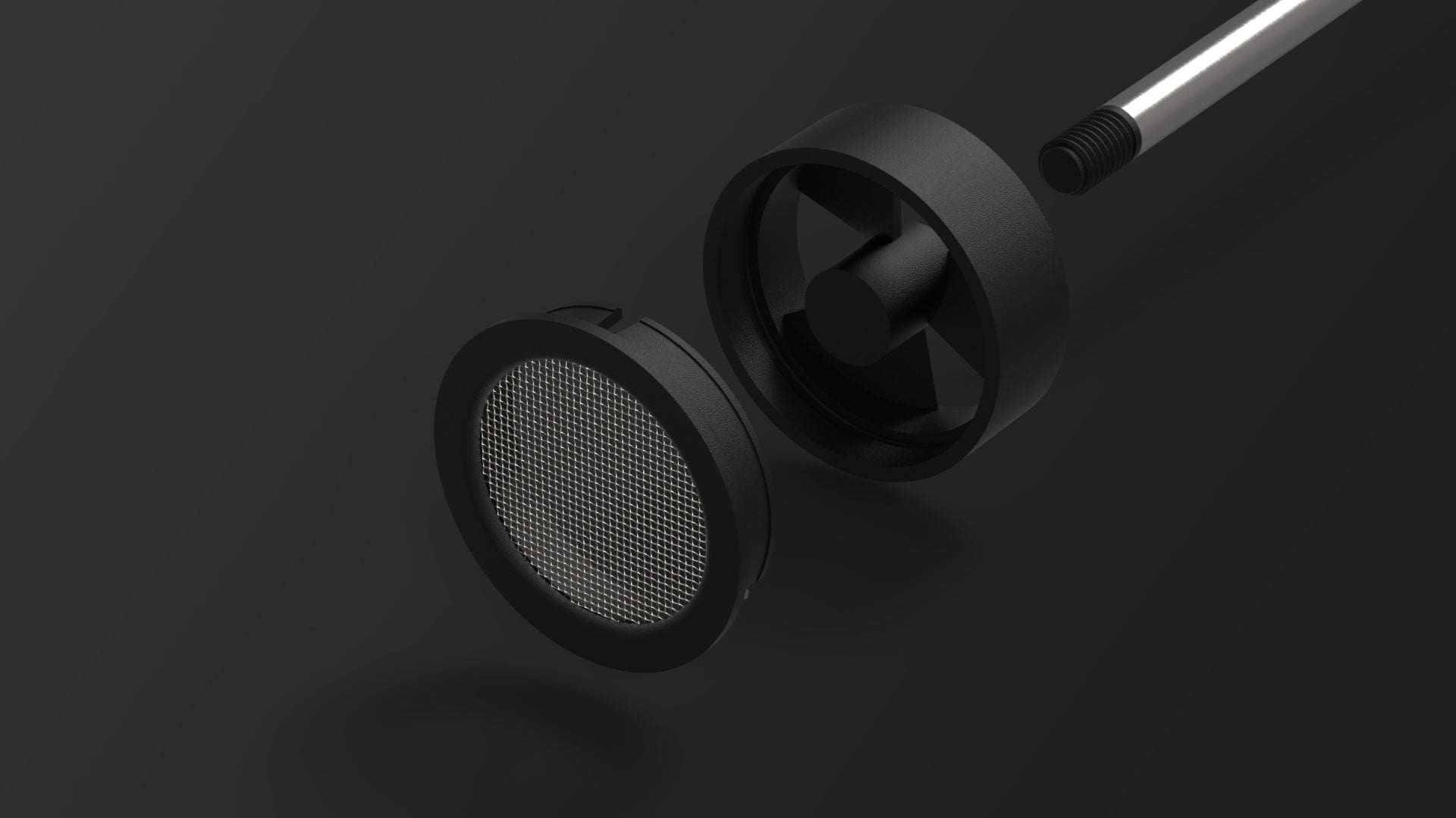 What's New?
Clip-ON NanoScreens

Our new NanoScreens now clip into the impeller rather than press-fit. This ensures they stay nice and flat.

Polycarbonate Impeller

We've upgraded to a material that's even more food-safe and long-lasting. Your impeller will have a longer life, even with constant use.

Replaceable Impeller

You can now replace the impeller in the event of accidental damage.
What's New?
Stainless Steel housing

Our motor housing is now made of real stamped stainless steel.

On/Off Digital Switch

By popular demand, our new switch is an ultra-light touch on/off switch.

New Rechargeable Model

Powerful, multi-touch two-speed option using rechargeable 3.7v Li-ion battery.
What's New?
Completely Reengineered

Re-built every aspect of the NanoFoamer to provide a better experience.

Stronger Construction

Improved internal build quality with tighter tolerances inside the motor.

New Battery Housing

Sturdy, tight fitting battery compartment to dampen vibrations.
NANOFOAMER
Enjoy superfine microfoam at home
With NanoFoamer, your milk has bubbles so fine they're invisible. Your milk pours with the consistency of liquid velvet, not frothy but seductively smooth.
Superfine Microfoam milk in Seconds
Cafe-quality microfoamed milk in the comfort of your own home! Enjoy your own barista-style cappuccino every day.
"For someone who is on the go, making a quick barista quality coffee has always been a challenge. Now I am able to create silky smooth lattes in the comfort of my own home in an instant. "
— Carlo M.
Verified Customer
The Smoothest Velvet Textured Milk
Savor coffees that taste better, look better, and have a texture that's truly irresistible.
"The Subminimal NanoFoamer makes the best microfoam of any non-steam-wand solution I know of. And as most who have tried other frothing wands would know, they usually don't produce proper microfoam at all. The NanoFoamer does a brilliant job."
— Jaques J.
Verified Customer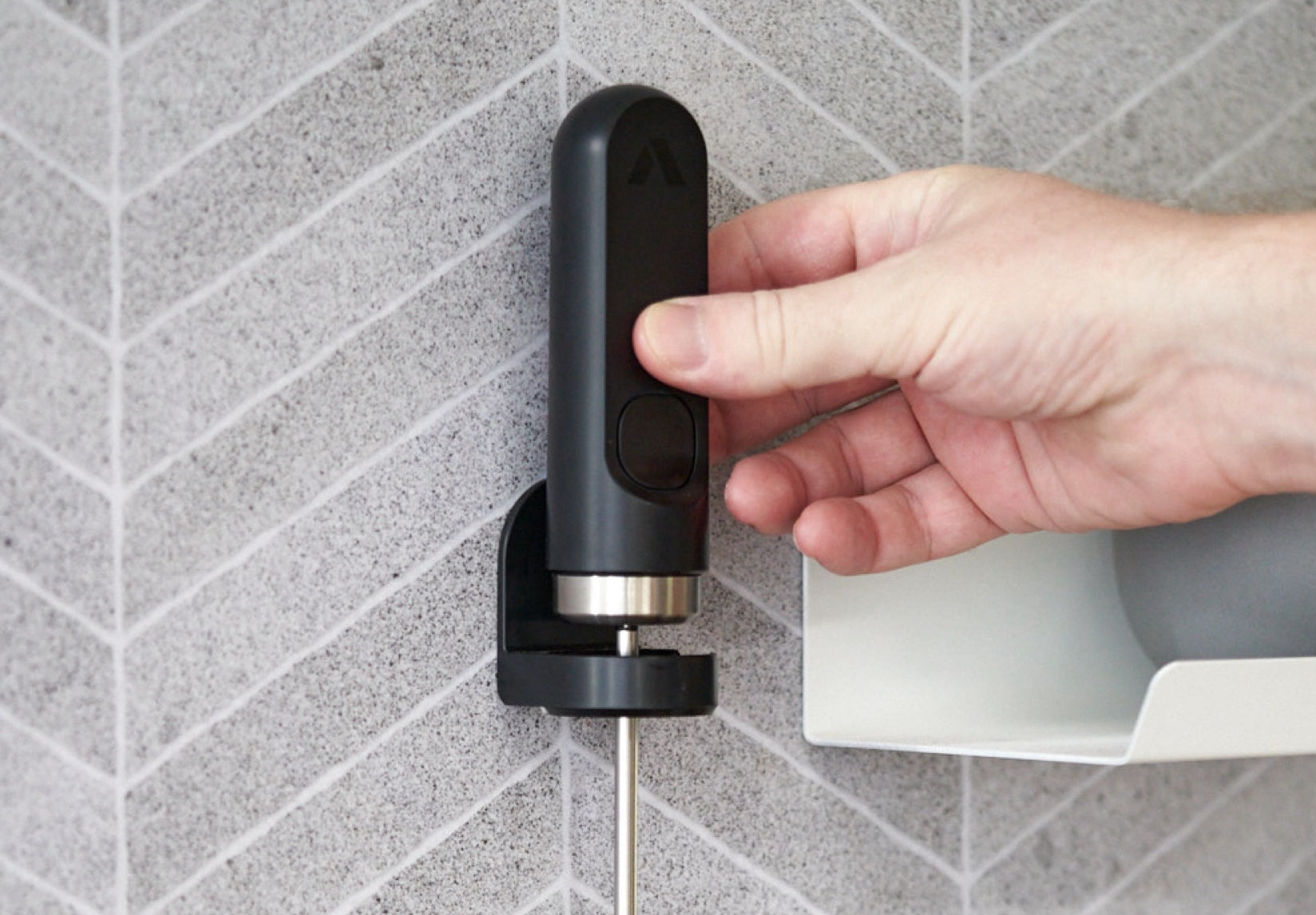 Wall Mount
Keep your NanoFoamer handily by your coffee station on our sturdy wall mount.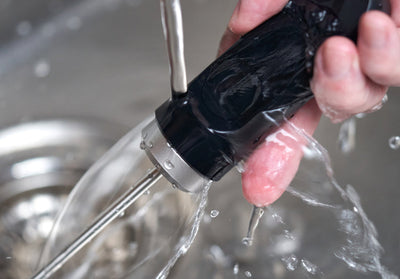 Easy Clean
Our NanoFoamers are waterproof so you can quickly rinse them clean after use.
Tech Specs
A complete rebuild of our original NanoFoamer with advanced engineering and more robust materials.

$39

All of the great features on the NanoFoamer V2 in a rechargeable lithium version.

$54
Power
Lithium
3.7V Li-Ion Battery (1300mAh)
Speed
v2
Single Speed (3k RPM Submerged)
Lithium
Dual Speed (4k RPM Submerged)
Impeller
v2
Polycarbonate (Replaceable)
Lithium
Polycarbonate (Replaceable)
Protective Hood & Wall Mount
Works great with many milk alternatives
Not all milk alternatives are created equal, so not all will foam up beautifully. But many "barista" style alternatives work just fine with the NanoFoamer.
Rebel Kitchen Mylk
Enjoy ultra-smooth results, indiscernible from real dairy milk.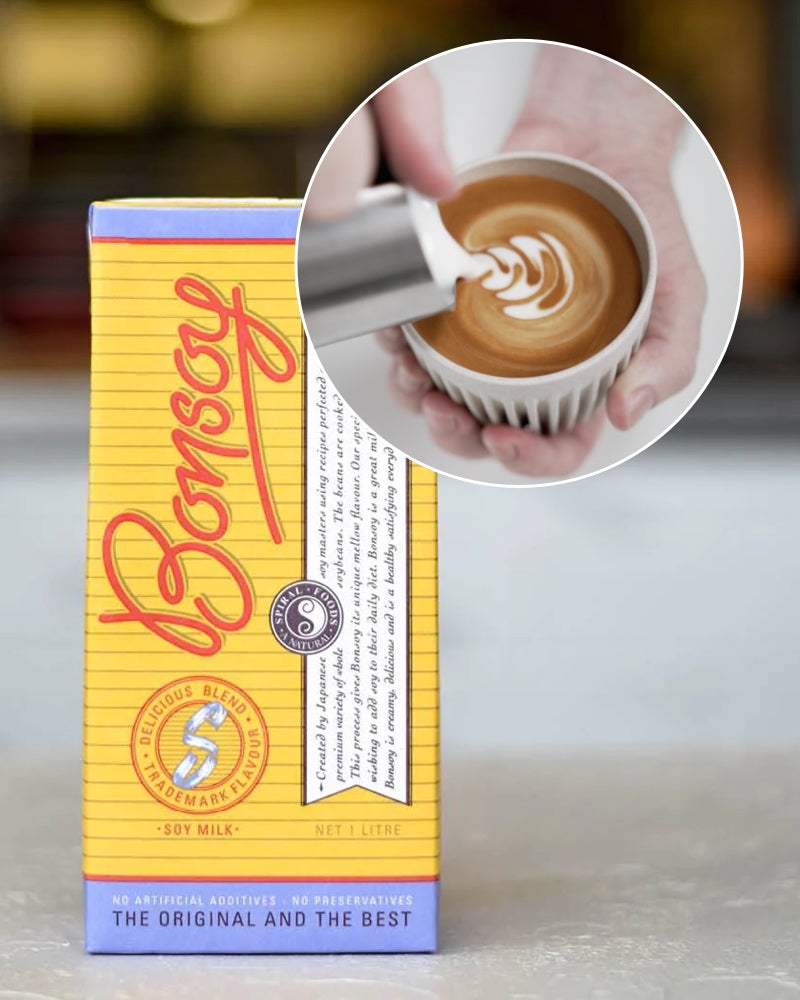 Bonsoy
A beautiful smooth layer of microfoam, good for latte art.
Rude Health Oat Drink
Use the fine NanoScreen and aerate for longer to produce a thicker, richer foam.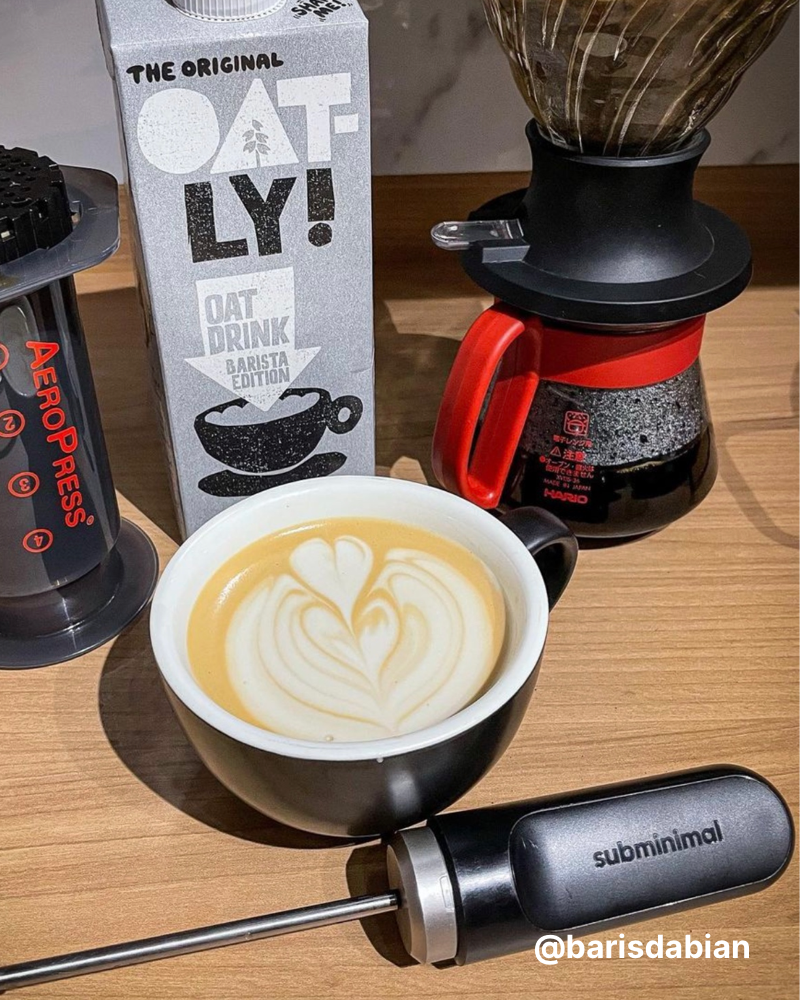 Oatly
So smooth and silky you won't be able to resist!
Pacific Foods Coconut Drink
Super-smooth with a unique little crackling noise when finished.
Minor Figures Oat Milk
Produces a very fine and smooth microfoam.
What home-baristas say about NanoFoamer
Customer-uploaded media carousel. Press left and right arrows to navigate. Press space or enter to open more details.
Slide 1 selected
Christina S.

Verified Buyer

Rate your latte art skills

I'm just getting started

How do you make your espresso?

Automatic Machine

Power with no batteries

Love the added power it has and bonus is no more wasted batteries! It charges quickly. And doesn't need to be charged that often. I use it several times daily

Eanna B.

Verified Buyer

Rate your latte art skills

I'm just getting started

How do you make your espresso?

Manual espresso maker

Amazing

Honestly makes milk as good as you can get it. Took a while to figure out, but I kept getting too much foam, so couldn't make late art, ended up getting a different brand of milk and moving from semi-skimmed to full fat and the difference is incredible. Both make amazingly delicious milk texture, but the full fat milk is better for latte art

meshal A.

Verified Buyer

Rate your latte art skills

I can do a basic heart

How do you make your espresso?

Automatic Machine

Really amazing

It is worth buying for its high quality and easy use

David

Verified Buyer

Rate your latte art skills

I'm just getting started

How do you make your espresso?

Moka Pot

NanoFoamer – Satisfied customer

The Nano foamer has been a game changer in my households frothing business.

Prior to the Nano foamer I was using a typical handheld battery run milk frother... safe to say I will not be using that one ever again.

// David

Helsinki, Finland

Trần Thanh T.

Verified Buyer

Rate your latte art skills

I can do a basic heart

How do you make your espresso?

Portafilter Espresso Machine

Nano Foamer V2

The best handheld foamer ever !!!
Reviews Loaded
Reviews Added

Frequent Questions
What is the difference between the NanoFoamer V2 & Lithium?
Both units share the same design and components. The differences are:

* The V2 is powered by two AA batteries (not included) and has a top speed of about 3,000 RPM

* The Lithium is rechargeable via USB-C, powered by a 3.7V built-in Lithium-Ion battery, and has two-speed option: 4,000 RPM and 3,000 RPM when fully charged.
NanoFoamer
Introducing V2 and Lithium
Make perfect microfoamed milk in a matter of seconds.

Completely rebuilt and re-engineered. Features 10+ major
improvements and a rechargeable option.